PTB Meets: Farrah Abraham
Have you ever met someone in the public eye only to feel completely deflated at how rude, arrogant and generally irritating they were? Well to my surprise, Teen Mom star Farrah Abraham proved quite the opposite. With Teen Mom UK hitting our screens last week I felt it was the perfect time to catch up with the show's biggest star from across the pond. From past press coverage I wasn't quite sure what to expect, but I'm always wary of being sucked into the personas created by the careful editing of shows like Celebrity Big Brother. What I found with Farrah was in fact a pleasant surprise – a young women with her head firmly screwed on and a strong desire to help young women learn from her life experiences. Here's what MTV's most colourful character had to say:
Hi Farrah, as a society we often feel pressured to settle down and find the one, how important is it to love yourself before you can love someone else? It's the most important thing in this world, easy to say when momma's happy everyone's happy and I also feel when you feel love for yourself then you can really show everyone else love around you. I feel at my best when I have my self love where it needs to be and after having children that can be hard, but  remember what you love and you will always find it again through the ups and downs of life.
What are your thoughts on online dating: curse or convenience? I would say Curse and Convenience. I have dabbled and some years your good and other years not ok. As you become a public figure more so, you leave yourself vulnerable to online super fans and Teen Mom fans and that can lead to an untrue match- be careful.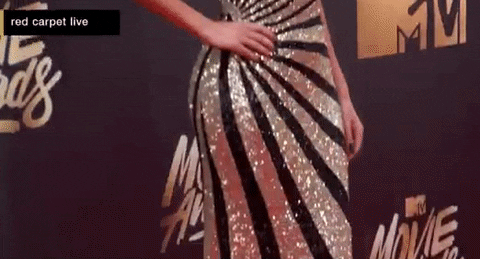 What's the best piece of advice you could give to an expecting young mother? Learn as you go because all of life's variables are different and pay attention to what your child needs and life is easy.
1 in 4 women are said to experience some form of domestic abuse in their lifetime, what advice would you give to anyone suffering at the hands of an abusive partner? Time to leave, as you saw in my story I come from an abusive family and I chose to move on and I still to this day make sure i'm changing the cycle in this way. Volatile relationships are not good for anyone, especially our children and it's been proven time and time again.
Marie Claire magazine recently reported about the worrying increase of sexual assaults on University campuses, why do you think this problem has become so prominent in recent years? Should women fear campus life? Between hormones, parties, classes, stress…campuses no doubt increase the chances of a sexual assault taking place. I personally hurried and graduated early, I didn't feel comfortable at college campuses and it's truthfully not for everyone, but safety should definitely be heightened on campuses so everyone can feel safe getting their education, since that's why we're all there in the first place.
Who are your role models? God
How important is self-sufficiency to a woman? Self-sufficiency is everything in my world. I have a frozen yogurt store, furniture store, children's boutique, an international brand and so much more I oversee, I owe it all to my sense of self-sufficiency. Mastering self sufficiency leads to making all of your passions come true.
What are the key qualities you look for in a partner? Honesty, trustworthy, integrity, funny.
What do you consider to be your greatest achievement? My daughter.
Any regrets? No regrets thanks to my intensive therapy and understanding why everything has it's purpose.
Teen Mom UK continues Wednesdays @ 8pm – Sky 126 Virgin 134
Main image courtesy of FilmMagic.