5 Tips To Make Your Man Settle Down
From the very early days of my blog one of the most common questions I get asked by female readers, is how do I get my boyfriend to finally settle down? There's never a straightforward answer to this question because even though men have very similar traits, every man is different. There are a million different reasons why a man won't commit; fear, regret, fear of regret or even just pure laziness. The reasons at times are surprisingly simple. I must stress, however, you shouldn't have to trick your man into settling down, if it's necessary to go this far you might just be with the wrong person? However, what I can do is give you a few subtle tips to at the very least…plant a seed.
1. Remind him what he's got. You know that way when you come out of a relationship and you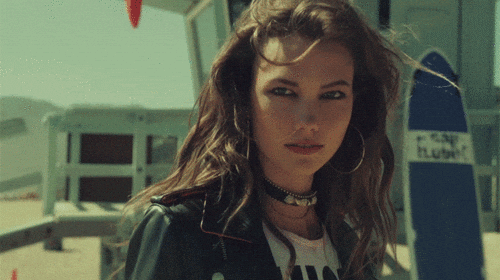 subconsciously feel the need to post dozens of Facebook photos of yourself in particularly sociable situations looking absolutely fabulous? For some reason we always seem to feel the need to prove to our exes that we are much better off without them and that life has never been better. If you apply this thinking when you're still together, then it might just remind your man how lucky he is to have you. Men are terrible for falling into a rut, we often act like we don't really care, but then threaten to break up with us and we're clinging to your ankles like a child in a supermarket. You shouldn't have anything to prove to your partner, but leaving a few subtle photographic reminders on social media of what a catch you are could go a long way.
2. Take him for a big night out. One of the biggest obstacles to commitment is 'fear of missing out'. We always want what we don't have, so when guys are presented with the possibility of missing out on a few wild nights out or a weekend away they suddenly panic – even if they weren't much of a party boy in the first place. BUT the older we get, the less stamina we have as well. At 18, I could go out three nights in a row and play football first thing the next morning. At 30, I can barely keep my eyes open past midnight and take four days to recover. Take your man for a wild night out as a subtle reminder that he's not the teenager he once was.
3. Get the best possible Sky package. I wish I was kidding, but if he's never out the pub because it's the only place to watch the football, then bring the football back home.
4. Let him have the boys over from time to time. Sometimes a relationship is about giving your partner what they want even if you don't quite like it (this of course works both ways). If you let him have his friends round from time to time then he won't be too desperate to escape home life as much – even if you just confine them to one room. Allowing this to happen will prompt your man to feel like he's got the best of both worlds – great friends and an even better girlfriend.
5. Ask him! The simplest and yet most forgotten method of getting someone to settle down. I'm not saying propose, but sometimes it doesn't hurt to just have a really honest conversation. Ask him what he wants from life and when he wants it, if anything it might just set you both on a clearer path. Sometimes us men are a little bit lazy, coasting through life and not really thinking to initiate these conversations, but if the idea is put to us…well it might just be a little more well received than you thought.
PTB