So I was walking through town the other day when I spotted the girl I shared my first ever kiss with. It was really strange as I literally hadn't clapped eyes on this girl for what must have been about seventeen years. At the time I was 12 years old and was only in my first week of high school. She was a couple of years older and was in third year which thankfully scored me some much needed credibility with my new classmates – new school and all that.
We'd started dating because my friend was dating her friend and being a couple as well seemed a little 'cooler' than being a third and fourth wheel (and they say romance is dead). It was one of those relationships where you don't actually talk much, dates were to the sports centre and every time you did speak it was a nervous call to the 'house phone'. One Valentines Day I'd bought her a nice ring from a local Jewellers, it cost £9.99 which at the time was an awful lot of money to me – so I thank my Mum for paying for it. Looking back, a ring was probably a bit of a misguided choice but I really was a young old romantic at the time. I was so excited to give her the ring and thankfully she loved it, although it was a little difficult to hide my disappointment when it transpired she'd bought me nothing. A few days later she turned up at my door with a belated gift. She'd bought me a ring of my own, it was a gold medallion style ring that came in a little plastic pouch and was inscribed with what my French teacher later translated to mean 'United States of Mexico'. A week later that gold ring turned silver in the bath.
So on to the first kiss…we'd been on a badminton 'date'  – cute I know. About halfway through she said to me "let's go and see
what's up there" which confused me greatly as all we were looking at was the back of an empty sports hall. I followed on regardless when out of nowhere she grabbed me and went for it. I was a bit startled to say the least, I stood completely still the entire time, racket in one hand and shuttle cock in the other. Afterwards, barely one word was said. When I got home I became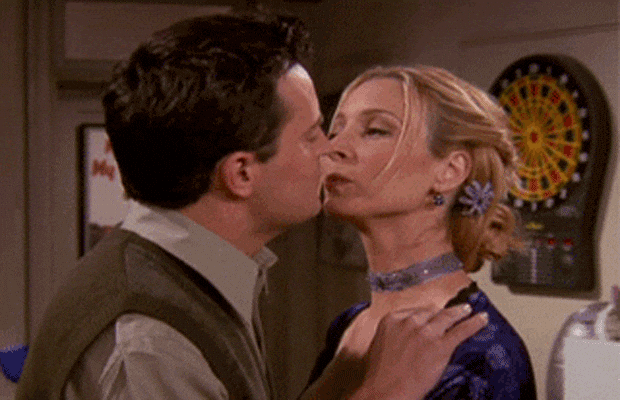 increasingly mortified about how utterly motionless I had been, why didn't I at least put the racket down? I overthought the entire situation and even asked her best friend to pass on my apologies for what I had decided was a truly awful first kiss. As it turned out I should've kept my mouth shut, she took my apology as a slight on her own kissing abilities and repaid me by having a kissing session in a loft with one of my best friends. We tried to make it work but broke up a few weeks later when I met a new love interest secretly wear the gold/silver ring only for her to run straight up to my 'girlfriend' and shout "look what I'm wearing" right in her face. And they say relationships are complicated when you're an adult.
Reminiscing got me talking to a few readers about their own first kiss and whether it was their first kiss ever or their first kiss with a new partner it seems I wasn't the only one who made a bad first impression.
"I had arranged to meet this boy in the park, I was nervous as anything and there was an unusually big build up. Anyway, we finally got around to it and only a few seconds in one of his friends kicked a football that smacked him right in the side the face. He bit my lip and made me bleed and cry. Welcome to kissing!" – Amy, 31, London.
"I was on a first date which had went terribly, this however didn't put him off going in for a kiss! I was actually trying to say goodbye and as I went to turn around he flew in for a kiss at about a hundred miles an hour. I tried to dodge it and he ended up head-butting my ear. A terrible end to an even more terrible date." Also Amy, 26, Brighton.
"This was on my one and only blind date. We'd barely said two words to each other all night and although I didn't necessarily dislike her we just weren't right for each other in any way shape or form. If I'm honest I really wasn't attracted to her at all and I don't like to be mean but she had really bad breathe. As we were saying goodbye she closed her eyes, pursed her lips and leaned forward waiting for me, it was like a scene from a movie but not in a good way. After an awkward pause I felt like I had no choice but to reciprocate. Worst kiss of my life to this day." Ollie, 38, Manchester.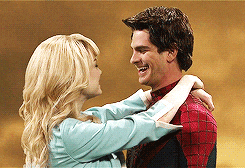 "My first ever kiss was after school at the back of the P.E hall. My Mum was picking me up as usual but I'd kept her waiting because I was nervously waiting for a girl in my class to come and meet me. As we started kissing my phone started vibrating, it was a heavy duty Nokia 3210 with an even heavier duty vibration setting. It felt like it went on forever, starting and stopping as she got to voicemail then calling back over and over again. Eventually I tried to switch my phone off whilst we were still kissing but all I managed to do was answer it. All we both could hear was my Mum shouting "Sean, Sean! Where are you Sean! You think I've nothing better to do than sit here waiting for you!" The funny thing was we both awkwardly just carried on as though nothing was happening. I never imagined that my Mum would be so prominent in my first kiss. Sean, 31, Cork.
"We were kissing in the street and someone rode a push bike right into him. As he fell over I was still doing a kissing motion to thin air." Angela, 47, Glasgow.
Have a great week everyone!
PTB